Loomis Kitchen Renovation
Every home should have a working kitchen. Homeowners make huge investments in their kitchens and renovate them from time to time to achieve the function and style they want.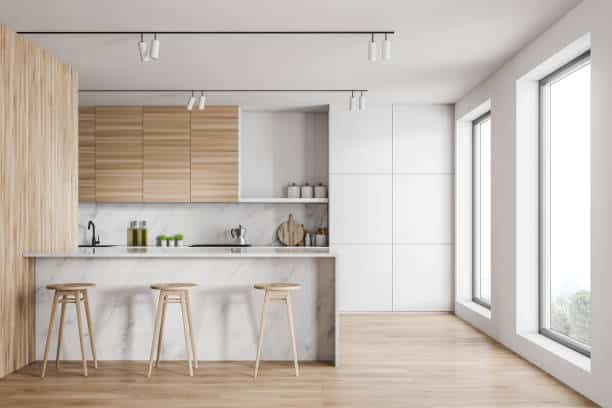 However, renovating a kitchen isn't as easy as it sounds; you need to consider a variety of factors. You will need to have a clear idea of the design of the kitchen, what fixtures will provide you with the functionality and good style for your space, and how much the entire project will be. You also need to have a Plan B in case there are issues that might occur as the renovation takes place, and an alternate kitchen where you can prepare food and eat.
Fortunately, you can get a stress-free and affordable Loomis kitchen renovation done with the help of Sacramento Remodeling Group. We understand how stressful renovation projects can get, hence we make sure that our projects don't go over budget or beyond the set schedule. With our team handling your kitchen renovation, we will streamline the whole process, so everything is well handled: from the new design of your kitchen to the renovation proper and maintenance. We will get everything done as you envisioned it, and once we are done, you will be able to use it immediately.
Call Sacramento Remodeling Group at (916) 461-8417 for your Free Consultation with a Loomis Kitchen Renovation expert!
Preparing for Your Kitchen Renovation
When you reach out to us at Sacramento Remodeling Group, we will guide you through the entire kitchen renovation and help you plan out it while taking the following factors into account:
Wants and Needs
Before getting your kitchen remodeled, you must have a clear idea of how you want your kitchen to look like, what it can do and what you want to be fixed. Do you need extra storage space? Do you need a prep station to prepare your food? Is the design still modern and aligned with your style choices?
Take time to list your wants and needs for your kitchen renovation and identify which ones should take priority. Once you have the list down, you can speak to our Loomis kitchen renovation team, who can look at your list and discuss with you how these requirements can be applied to your kitchen while we renovate it.
Reality Check
Kitchen renovations are not simple because you have to consider the equipment that will be used to install the fixtures, the necessary fixtures that will go to the kitchen, and the cost of the entire project. You also need to plan out where you will prepare your food and dine while the kitchen is being renovated.
Sacramento Remodeling Group will handle everything for you, from the logistics to the budgeting. Our team will make sure that everything is done within budget and meet your target deadline, as well as make sure the quality of your fixtures is exactly as you want them to be.
The Inevitable Compromise
It is possible that the renovation plans will need to change because there are mishaps that popped up during the renovation. If you want the renovations to be done on time, you will need to be open to a compromise and agree to alternatives that can still help you achieve your target design.
Our Loomis kitchen renovation team will check your existing fixtures and furnishings to see if they can still be reused or refurbished to help reduce the cost of getting new furnishings. We assure you that we will discuss any renovation changes before we apply the changes, so you know what to expect as we proceed with the project.
Working With Professionals
It is now very easy to get quality kitchen renovations without breaking your bank in the process if you know whom to reach out to in the city. By partnering with a trusted and experienced contractor like Sacramento Remodeling Group, you don't have to worry about needing extra budget for your project, and you are also guaranteed to get the renovations you want for your kitchen in no time at all.
Want to learn more about our services? Don't hesitate to reach our Loomis, CA remodeling company through our hotline. We offer free consultation services for all interested clients, and we will guide you through the designs and options, as well as the budget you will need to achieve your dream kitchen renovation. We will make sure that your vision will be achieved once we are done with your request, and it will bring joy to anyone who comes in to enjoy your food.
Call Sacramento Remodeling Group at (916) 461-8417 for your Free Consultation with a Loomis Kitchen Renovation expert!