Davis Bathroom Renovation
After an unbelievably busy day at school or work or during the hot summer months, most of us indulge in bath time to help ourselves relax and cleanse. However, if the bathrooms are out of date and have fixtures that are no longer working as intended, you might need to get them replaced or fixed through a bathroom renovation.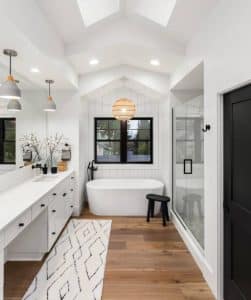 Sacramento Remodeling Group is the Davis, CA renovation company to partner with if you want your bathrooms renovated to your exacting standards without any issues on your budget.
Our Davis bathroom renovation service is customized to match the requirements of the clients; it aims to help clients achieve their dream bathrooms without going over budget. We understand how difficult and expensive renovations can be, and with our team handling it for you, we know how to make the process more efficient while sticking to your budget. You can also trust our team to handle any mishaps that usually happen during the renovation process, as well as offer ideal alternatives that can still help you achieve your target, if needed.
Whether you want to renovate a large or small bathroom, we can check it out and recommend the best changes to make the space more functional, appealing, and relaxing to use for all. Once we are done, we guarantee that your home will have more value and bathrooms that everyone can enjoy for a long time.
Call Sacramento Remodeling Group at (916) 461-8417 for your Free Consultation with a Davis Bathroom Renovation expert!
Why Consider a Bathroom Renovation?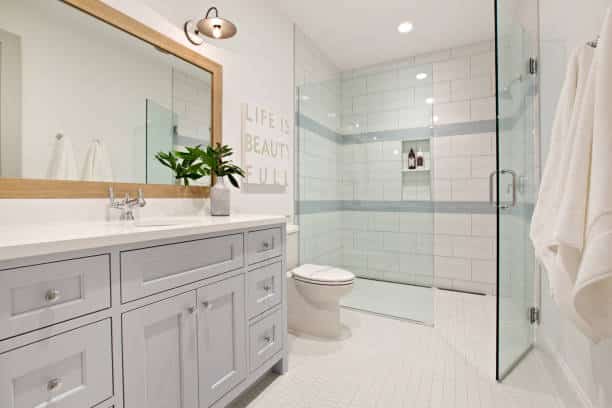 Requesting a professional Davis bathroom renovation team to handle your bathroom renovations offers a variety of benefits that makes it a worthwhile investment. First, it makes sure that your bathrooms are efficient and match modern functions and looks. This is definitely important for small homes where they need to maximize every space they have.
Sacramento Remodeling Group can visit your space to determine what your bathrooms need once you request our team to renovate them for you. Once you provide us with all the essential information to determine what your bathrooms should look like, we will discuss with you how we will do the renovations and explain the benefits of getting them professionally renovated:
Safe and functional
Since we regularly use bathrooms, it is important that it is safe to use and functional to respond to all the needs of their users. If the bathrooms were made a long time ago, there would be signs of wear and damage, and if you want to repair these parts, it can be an expensive venture. Once the damage grows and becomes more visible, it may render your bathroom unusable.
Old bathrooms can also cost a lot of energy, especially during the summer and winter months. Its decor can also affect your bathroom experience, disabling you from enjoying your bath time after a busy day.
Sacramento Remodeling Group has a great team of renovation experts who will make sure that the renovations will not just make your bathrooms stand out to match your theme but make sure that it is safe to use. We guarantee 100% satisfaction each time you and your family use these newly renovated bathrooms. We have the equipment, experience, and expertise ready to get the renovations done to your standards, no matter what your budget is for the project.
Additional space and storage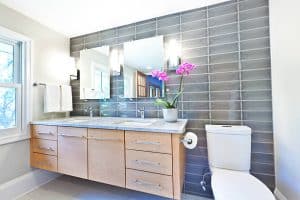 Doing bathroom renovations can help you see what else can be done in your bathroom spaces and make them more functional and efficient to use. Renovations can also make it easy for you to modify the layout of the bathroom to match your needs and design preferences.
Sacramento Remodeling Group will visit your home to check your bathrooms to see what renovations can be done to make them more functional and match your style preference. We will then guide you through the possible renovations we can do to achieve your vision. Whether you want your bathroom renovation to be focused more on functionality or you want it to be both functionality and style, we will deliver. You will be proud of the final result of the renovation, and it will be with you for a long time.
Suitable for any condition
When doing bathroom renovations, it is important to consider the people who will use it and what they need. While it is ok to focus on its appeal, it must also be practical and accessible, especially for those with disabilities or the elderly. We can include all the features to help with accessibility and ease of use so that everyone can use your bathrooms.
Davis's Finest Bathroom Renovators
When you need renovations and installations, Sacramento Remodeling Group guarantees that it will be a stress-free and streamlined experience. We will personalize our renovation service to suit your space, requirements, and budget, delivering the bathroom that you dream of whenever you reach out to us.
Here are the other benefits of hiring our Davis bathroom renovation team at Sacramento Remodeling Group:
Low Renovation Costs
We know how expensive renovations can get, especially for bathrooms. If there are issues discovered that will require repairs, such as clogged or leaking pipes, the price of the renovation will definitely increase. Sacramento Remodeling Group is ready to negotiate with you for the price of the entire project and make sure that it fits your budget. We guarantee that we will not compromise on the quality of our work even if you negotiate for our service price.
We can also finish the renovations in the given schedule to make sure that you do not incur additional fees in the process.
Sustainability
Aside from being affordable, our bathroom renovation service is also sustainable. We use high-quality and sustainable construction materials and fixtures to speed up the production. These materials also do not require regular maintenance and are very durable. Using sustainable materials also helps reduce energy costs used for the space, especially during the winter and summer months.
Planning is the very foundation of renovations.
If you already have a clear idea of what you want your bathrooms to look like, list them for us to check. Having an idea in mind can speed up the renovations and give us a clear idea of what you want your bathrooms to look like. However, if you do not have a clear idea of how you want the bathrooms to look, don't worry! Our team is ready to show you samples from our previous projects to give you an idea of how your bathrooms can be styled and help you plan out before we get to work.
We are always happy to accommodate your bathroom renovation request and get started in making your dream bathrooms a reality.
Talk to the Experts
Sacramento Remodeling Group guarantees that getting a bathroom renovation isn't difficult as our team will sit down with you to guide you through the renovation process and discuss how we can achieve your dream bathroom. We will also handle the heavy stuff, so you don't have to worry about them anymore. If there are any issues during the renovation process, we will show you the best alternatives that will keep your vision and not affect your budget.
Contact our Davis, CA renovation company today to learn more about our renovation services, and we'll show you why we are highly rated for renovation work.
Call Sacramento Remodeling Group at (916) 461-8417 for your Free Consultation with a Davis Bathroom Renovation expert!